Let Us Manage Your Rental Or Vacation Property
We offer full-service property management for single family homes, townhomes, apartments, condos, and vacation properties for rent/lease in Melbourne and surrounding areas.  Through our services, we strive to make property ownership a more profitable and less stressful endeavor.
At Rent in Brevard. we offer comprehensive property management services including regular maintenance, rent collection and bookkeeping, and leasing and tenant screening.  Our owners are paid electronically to their bank accounts each month and accounting statements are e-mailed making bookkeeping easier.  We also have an online portal for a real-time look into all aspects of your rentals.
WHY YOU NEED RENT IN BREVARD

We take care of maintenance, so you don't have to clean, paint, or make repairs.

We screen applications and are apprehensive about the qualification process.

We take the calls all hours of the day and night from the tenants, not you.

We take care of the collection of NSF checks.

We schedule and fill out the move-out inspection report.

We start the process all over again for a new renter.

We don't charge extra fees like other property management companies.  Such as lease renewal fees and lease prep fees.

One last benefit – your leasing and management fees are usually a tax deduction.

We take care of marketing, take calls, show the property, and are unnerved by aggressive prospects looking for bargains.

We execute the rental agreement, worry about adding addendums, fill out the move-in inspection report, and deposit money.

We confront tenants on tough issues like collecting rent or taking better care of the property.

We serve legal notices or start evictions.

We mail the tenant's accounting report and refund check.

We take care of the worries about the property and the shock of its condition when you hire us.  We are dedicated to selecting quality tenants and keeping your investment in good repair with minimal cost.  We want your real estate investment to be a success, not a failure.

We use only top rated vendors in Brevard County for necessary maintenance and repairs.
WHAT DOES RENT IN BREVARD DO?
WHAT TO EXPECT FROM US
A personal consultation with one of our experienced Property Managers who are knowledgeable, licensed, Real Estate Professionals.
Custom Market Analysis for your investment property.
INCOME
PROPERTY EVALUATION
Provide our professional knowledge and expertise in determining a market rental rate.
Give suggestions on items that need to be taken care of prior to putting the property on the market and possibly get you more rent.
Give a full explanation of the entire management process so you feel comfortable leaving your investment in our hands.
MARKETING
Your property will be marketed on multiple websites to include but not limited to;
Rent in Brevard, AHRN.com, Zillow, Trulia, Hotpads, and a network of about 20 other sites to maximize exposure.
Signage will be displayed in the yard
Compliance with all fair housing laws, landlord-tenant, and real estate laws.
TENANT SCREENING
Provide strict rental criteria to include but not limited to credit check, housing history, employment verification, and criminal record investigation.
Negotiate specific terms
Background and credit checks are paid by the applicant, not the owner.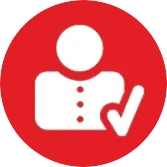 TENANT PLACEMENT (NTO)
We do offer a tenant placement service along with an exclusive management service.  Our new tenant only program offers you the homeowner the ability to manage the property to your liking without all the hassle of marketing the property, showing the property, screening the tenant, and preparing a lease.
What Distinguishes a Professional Property Manager from other Landlords?
We know all of the landlord and tenant regulations/laws for your city, state and federal government.
We know rent values, vacancy factors, and time on the market in your surrounding area.
We have a rental application and consistent screening policies that meet all of your legal obligations.
We take the time to perform thorough move-in/out written inspections and routine property inspections.
We personally know reputable maintenance contractors who are licensed, affordable, and reliable.
We effectively confront and negotiate with the tenant and enforce the terms of the lease agreement.